Massage Therapy at Chiro-Med Health Center
Massage Therapy at Chiro-Med Health Center
Written By Chiro-Med Health Center on November 27, 2021
---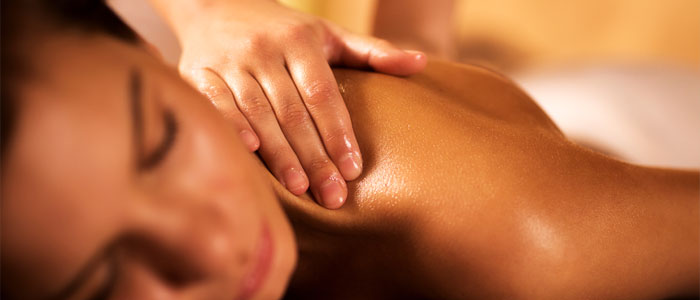 Massage therapy may have a relaxing reputation, but did you know that it can also help you recover from injuries and assist in pain management? At Chiro-Med Health Center in Lynchburg, VA, our licensed massage therapists provide personalized massage therapy services that can alleviate your pain and relieve discomfort.
What is massage therapy?
A massage is a therapeutic technique that incorporates the stimulation of soft tissues. Massage therapy works by kneading muscles in order to promote relaxation and increased blood circulation. The process can also reduce swelling, encourage muscle mobilization, and reduce the pooling of fluids at areas that have suffered physical trauma. Not only can massage therapy serve to soothe your stress, it can also help you recover from injury and improve your range of motion.
What massage services do you offer?
At Chiro-Med Health Center, our two massage therapists are licensed to perform a variety of massage techniques. In addition to traditional massage therapy, we offer:
Hot Stone:

This soothing treatment involves the placement of heated stones on affected areas. The extra warmth allows your muscles to enter a deeper state of relaxation, and lets your massage therapist reduce even more of your tension.

Cupping:

During a cupping session, your massage therapist will place small cups that create suction on your tense muscles. The process has been known to reduce inflammation, promote blood flow, and provide a deep tissue massage.

Myofascial:

This type of massage treats myofascial pain. This discomfort is caused by tight fascia, or connective tissue. Myofascial massage is designed to stretch and soothe these areas in order to decrease stress and tension.

Bamboo Treatments:

Bamboo treatments incorporate heated bamboo stalks that your massage therapist will use to knead your muscles.

CBD Oil Massage:

CBD oil has been known to reduce inflammation and pain associated with achy joints and muscles. During a CBD session, your massage therapist will use the oil during your treatment to provide a deeper level of relaxation.
Schedule a Massage Therapy Appointment
Experience a deeper state of bliss and reduce your joint or muscle pain with our massage therapy services at Chiro-Med Health Center. To schedule an appointment with one of our licensed massage therapists, call (434) 316-0100 or send us a message here.

Posted In: Massage Therapy Hot Stone Massage Myofascial Release Cupping Therapy CBD Oil Massage Bamboo Treatment Massage