Promoting Overall Wellness Through Chiropractic Care
Promoting Overall Wellness Through Chiropractic Care
Written By Chiro-Med Health Center on April 8, 2022
---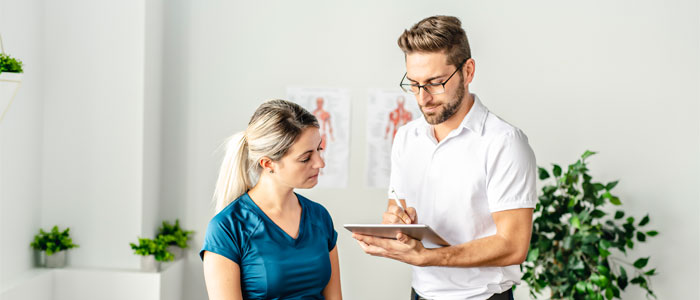 When it comes to your general well-being, chiropractors offer a holistic solution. Instead of treating the symptoms or masking your pain with prescription or over-the-counter medications, chiropractors treat the root cause. At Chiro-Med Health Center in Lynchburg, our professional chiropractic treatments can promote your overall wellness and reduce pain or discomfort.
What is chiropractic?
Chiropractic is a time-tested medical treatment that addresses the intrinsic relationship between your central nervous system and the rest of your body. The method involves the application of careful adjustments that gently coax your spine back into its correct alignment. Dr. Tinoosh also uses the patented Tinoosh Cross Method to help patients manage and alleviate pain.
What conditions does chiropractic treat?
Our chiropractic treatments at Chiro-Med Health Center can treat many health problems, such as:
Back pain

Neck pain

Joint pain and arthritis

Auto accident injuries

Sports injuries

Headaches & migraines
How does chiropractic care promote overall wellness?
Your central nervous system is essential to the optimal function of your body. This system cannot work correctly if the spine is not in proper alignment. Injuries, misalignments, and other external factors can force the spine out of its correct shape and lead to pain, inflammation, stiffness, and loss of mobility.
Chiropractic care is unique in that it can specifically target these spinal misalignments. Treatments consist of your chiropractor applying a series of careful adjustments to the exterior of your body. These small adjustments are completely painless and help your spine regain its proper alignment, leading to improved overall function and a better sense of well-being.
At Chiro-Med Health Center, we also offer professional massage therapy to complement your chiropractic care regimen and further elevate your overall wellness. Dr. Tinoosh can evaluate your symptoms and help you choose the best course of action.
Contact Chiro-Med Health Center Today
Elevate your overall well-being and enhance your quality of life with our professional chiropractic treatments at Chiro-Med Health Center.
For more information about our healthcare services or to schedule an appointment with our chiropractor in Lynchburg, call (434) 316-0100 or send us a message here.

Posted In: Chiropractic Back Pain Treatment Headache Treatment Neck Pain Treatment Neck Pain Joint Pain Auto Injury Treatment Sports Injury Treatment Migraine