Chiro-Med Health Center Provides Back Pain Relief When No One Else Can
Chiro-Med Health Center Provides Back Pain Relief When No One Else Can
Written By Chiro-Med Health Center on May 24, 2021
---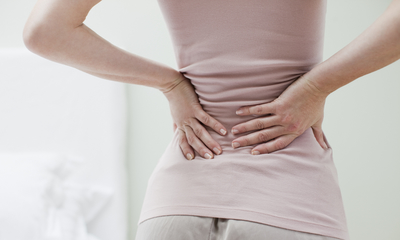 When patients can't find relief for back pain anywhere else or through any other means, they come to Dr. Jennifer Tinoosh in Lynchburg. Dr. Tinoosh is a board certified, award winning chiropractic physician who has treated over 8500 patients since 1999. She has the experience to treat pain and discomfort successfully that haven't had success elsewhere.
The Studies on Chiropractic Care and Low Back Pain
A 2018 study published in JAMA Network Open is among the latest to weigh in on the pros and cons of chiropractic care for treating low back pain. Researchers enrolled 750 active-duty military personnel who complained of back pain. Half were randomly assigned to receive care that included medications, self-care, and physical therapy. The other half received all that plus up to 12 chiropractic treatments.
After six weeks of treatment, those assigned to receive chiropractic care:
Reported less pain intensity
Experienced less disability and more improvement in function
Reported higher satisfaction with their treatment
Needed less pain medicine
Adjustments Can Get to the Root of the Low Back Pain Problem
Chiropractors have the advantage of providing a non-invasive multi-tiered approach to low back pain. The root cause of your pain isn't always obvious, but chiropractors have non-invasive methods of identifying a proper diagnosis.
Studies show chiropractic care reduces pain and inflammation while helping you recover range of motion and increase flexibility. Decreased inflammation means less pressure on your nerves and allows for better blood flow. More blood means more healing nutrients and a stronger back.
Get the Best Low Back Pain Care in Lynchburg
Dr. Jennifer Tinoosh is a compassionate doctor that cares about her patients total well being. She tailors each patient's treatment plan based on the patient's needs and lifestyle.
Taking things a step further, she has her own patented treatment called the "Tinoosh Biokinetic Cross Method" based on the complexity of Neuromechanics of the body. Using this method she is able to find the root cause of where the symptoms originate from and the source of the pain, instead of just the site of pain or complaints. Dr. Tinoosh utilizes a percussion adjusting instrument to treat the cause of pain by stimulating the body's mechano-receptors in order to maximize the functionality of the kinetic movement of the joints. The technique is used to help patients suffering from joint pain, muscle pain, low back pain, sciatica, neck pain, headaches, nerve damage (depending on the patient's symptoms) and whiplash injuries.
Have questions or need to schedule an appointment? Call us at (434) 316-0100 or go online and fill out our contact form.

Posted In: Chiropractic Back Pain Treatment Low Back Pain Treatment